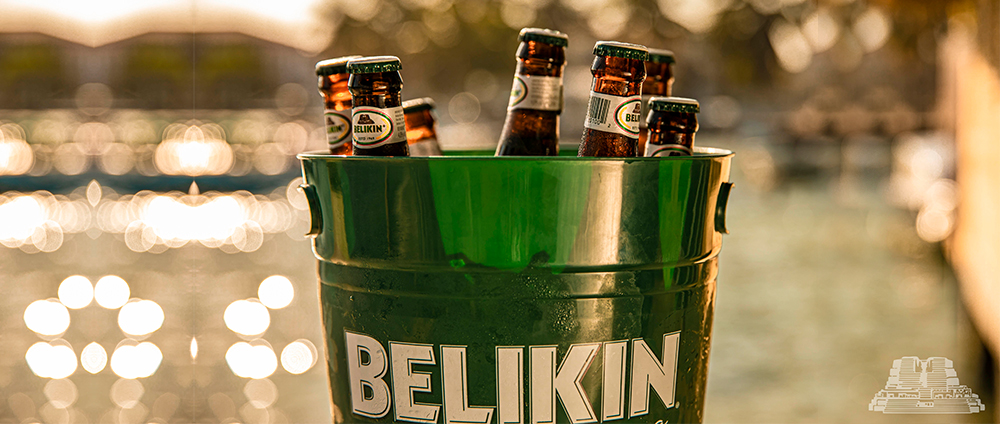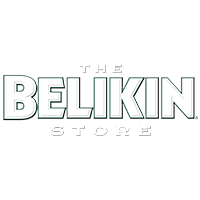 PRIVACY POLICY
By visiting the Belikin Store, you are agreeing to all terms and conditions contained herein and with all future amendments that may be made from time to time. When you use the The Belikin Store website, you are also trusting us with your personal data which we require. We wish to assure you that we are committed to keeping that trust and endeavor to maintain your private information as provided below.
The Belikin Store is committed to protecting your privacy. This Privacy Policy ("Policy") explains how we collect, use, disclose and protect Personal Information (as it is defined below) of our customers and users. It applies to all Personal Information collected by us via our mobile website, and any other websites or mobile websites that link to this Policy, as well as during any written, electronic, and oral communications (collectively, the "Services"). The Belikin Store may collect Personal Information to help you place and receive orders and to improve the THE BELIKIN STORE service.
Your access to and use of our Services are subject to our terms and condition which define some of the terms used throughout this Policy. Please make sure that you have carefully read and understand the Terms and Conditions before you use our Services. By using our Services, you accept the Terms and Conditions, and accept our privacy practices described in this Policy. If you do not feel comfortable with any part of this Policy or our Terms and Conditions, you must not use or access our Services.
Kindly note that our data practices are subject to applicable laws in the Country of Belize. Please contact us if you have any questions regarding our practices in Belize.
Our Services may change from time to time. As a result, we reserve the right to update or modify this Policy at any time and from time to time without prior notice. If we make any material changes to the way we process your Personal Information, we will notify you before such changes are effective. If you object to any changes, you must cease using our Services. We recommend you review this Policy periodically. This Policy became effective on the date indicated at the top of this page. Your continued use of our Services after any changes or revisions to this Policy indicates your agreement to the terms of the revised Policy.
What data is being collected and where?
When you use our Services, we may collect or receive Personal Information about you to provide our services and operate our business. The types of Personal Information that we may collect about you are:
Information You Provide to Us Directly<br /> You may provide your Personal Information to us when you use our Services, including when you register with THE BELIKIN STORE, search within or place orders through our Services, contact us with inquiries, respond to surveys, or otherwise access our Services. This information may include:
• User Profile – We collect profile information associated with your Customer THE BELIKIN STORE account. This includes information such as name, email address, delivery address, and phone number.
• Order Details – When you place an order through our Services we collect information related to that order. This may include information such as items purchased, special instructions, date and time of order, and subtotal.
• Payment Information – Payment information collected such as bank name and payment method.
• Surveys – From time-to-time, we invite our customers and users to participate in surveys or contests. When a customer or a user participates, we may request certain Personal Information such as name and email address.
Information Collected Automatically
We also may receive and store certain information about you and your device(s) automatically when you access or use our Site and Services. This information may include:
• Technical Information – We collect technical information associated with your activity on our Site and may include information related to your browser and operating system, IP address, and other information such as your device type. We use such information for diagnostic and statistical purposes and to administer our Services.
• Site Usage Information – We collect information to better understand customer traffic patterns and Site usage. This may include the webpage that you were visiting before accessing our Site or mobile website, the pages or features of our Site or mobile website that you browsed to inform us which part of our Site, app and Services you visit and how much time you spend there. This information is used to analyze and improve our Site and to provide our customers with a better user experience.
• Site Preferences – We collect information about your preferences to make your use of the Site more productive through the use of cookies.
The Belikin Store will only share the user's personal data with its affiliated / subsidiary companies. It does not sell or share user personal data with third parties for their direct marketing, except with users' consent.
To Enforce Compliance with Our Terms and Conditions and Policies<br /> When you access or use our Services, you are bound to our Terms and Conditions and this Policy. To ensure you comply with them, we process your Personal Information by actively monitoring, investigating, preventing and mitigating any alleged or actual prohibited, illicit or illegal activities on our Services. We also process your Personal Information to: investigate, prevent or mitigate violations of our internal terms, agreements or policies; enforce our agreements with third parties and business partners.
To Protect You, Others, and Our Business<br /> We use your information to protect you, others, and our business, including, without limitation, using information for fraud prevention, for enforcement of our Terms of Service, to comply with the law, and to protect against security risks.
Cookies and third-party technologies<br /> The Belikin Store and its partners use cookies and other identification technologies on our apps, and websites for purposes described in this notice.<br /> Cookies are small text files that are stored on browsers or devices by websites, apps, online media, and advertisements. The Belikin Store uses cookies and similar technologies for purposes such as:<br />
Note: You may disable the use of cookies by modifying your browser settings. If you choose to disable cookies you may not be able to fully experience the interactive features of our Services.
Breach reporting<br /> In the unfortunate event there is a data breach, we will inform your per email within 72 hours. We will start all investigations immediately and we will take the measurements internally to get rid of the risk.<br />
Restriction on children<br /> Service is only available to persons over the age of 18. Persons under the age of 18 are not allowed to utilize the services.<br />
Data Retention<br /> We will retain your Personal Information for as long as your account is active or as needed to provide you services and to maintain a record of your transactions for financial reporting purposes. We will also retain and use your Personal Information as necessary to comply with our legal obligations, resolve disputes, and enforce our agreements.<br />
Security<br /> THE BELIKIN STORE has implemented administrative, technical, and physical security controls that are designed to safeguard Personal Information. However, no online activity is ever fully secure or error-free. While we strive to protect your information, we cannot guarantee that your Personal Information is absolutely secure. Please recognize that protecting your Personal Information is also your responsibility. We urge you to take every precaution to protect your information when you are on the Internet, or when you communicate with us and with others through the Internet. Change your passwords often, use a combination of letters and numbers, and make sure you use a secure browser. If you have reason to believe that your interaction with us is no longer secure, or if you suspect someone else is using your account, please let us know immediately by contacting us.<br />